🎉 🩷 HOLIDAY GIFT EVENT 🩷 🎉
⭐️ EXTRA 20% OFF w/code 'GIFTNOW'
SHIPS SAME-DAY | FREE RETURNS | LIFETIME WARRANTY
GET A FREE ULTRAMARINE LUMOS VITALITY BRACELET
WITH ORDERS OVER $100 USD ( $70 USD VALUE)
FREE SHIPPING WITHIN USA
ON ORDERS OVER $20+
🎉 🩷 HOLIDAY GIFT EVENT 🩷 🎉
⭐️ EXTRA 20% OFF w/code 'GIFTNOW'

SHIPS SAME-DAY | FREE RETURNS
LIFETIME WARRANTY
GET A FREE
ULTRAMARINE LUMOS VITALITY BRACELET
WITH ORDERS OVER $100 USD ( $70 USD VALUE)
FREE SHIPPING WITHIN USA
ON ORDERS OVER $20+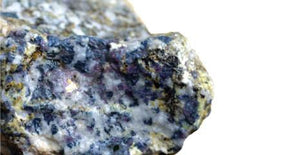 BLUE CLOUD STONE
Blue Cloud Stone is refreshing and visionary; it represents renewal and inspiration.
Blue Cloud Stone is under the astrological influence of Capricorn. 
Known for a beautiful blue base and its characteristic and iconic cloud patterning, the Blue Cloud Stone resembles nothing quite so much as the sky itself. Like locking your eyes on the heavenly horizon in search of hidden inspiration and the spark of creativity, Blue Cloud Stone jewelry is likewise charged with an energy known to guide those who wear it along their way to bold new perspectives and ideas.