🎉 🩷 HOLIDAY GIFT EVENT 🩷 🎉
⭐️ EXTRA 20% OFF w/code 'GIFTNOW'
SHIPS SAME-DAY | FREE RETURNS | LIFETIME WARRANTY
GET A FREE ULTRAMARINE LUMOS VITALITY BRACELET
WITH ORDERS OVER $100 USD ( $70 USD VALUE)
FREE SHIPPING WITHIN USA
ON ORDERS OVER $20+
🎉 🩷 HOLIDAY GIFT EVENT 🩷 🎉
⭐️ EXTRA 20% OFF w/code 'GIFTNOW'

SHIPS SAME-DAY | FREE RETURNS
LIFETIME WARRANTY
GET A FREE
ULTRAMARINE LUMOS VITALITY BRACELET
WITH ORDERS OVER $100 USD ( $70 USD VALUE)
FREE SHIPPING WITHIN USA
ON ORDERS OVER $20+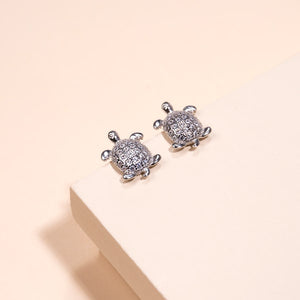 GIFTS FOR THE TURTLE LOVER
NOGU's Sea Turtle Bracelet, Sea Turtle Earrings & Sea Turtle Rings are a modern homage to this ancient and mighty symbol. The Sea Turtle Jewelry Collection is in partnership with www.conserveturtles.org donating 10% of net sales to the foundation. 
The Conserveturtle.org mission is to ensure the survival of Sea Turtles within the Wider Caribbean basin and Atlantic through research, education, training, advocacy and the protection of the natural habitats upon which they depend. We're thrilled to be have partnered with them to help donate 10% of net sales of all Crystal Sea Turtle Bracelets to help save the turtles.
Sea Turtles have been ancient guardians of the oceans for centuries. This is why they are one of the few creatures that have been universally acknowledged in scriptures, texts, historical tales, and fables.
Native Hawaiians believe that the Sea Turtle is the symbol of good luck. If a Sea Turtle crosses your path in that island, it is a reason to rejoice over. Their steps have blessed you with good luck for a lifetime.
Whether they are lucky or not, we believe that some Sea Turtle Jewelry can be a great reminder to slow down, to not rush about and be impulsive.
Wear a Sea Turtle Bracelet, Sea Turtle Ring or set of Sea Turtle Earrings and support in style.