🎉 🩷 HOLIDAY GIFT EVENT 🩷 🎉
⭐️ EXTRA 20% OFF w/code 'GIFTNOW'
SHIPS SAME-DAY | FREE RETURNS | LIFETIME WARRANTY
GET A FREE ULTRAMARINE LUMOS VITALITY BRACELET
WITH ORDERS OVER $100 USD ( $70 USD VALUE)
FREE SHIPPING WITHIN USA
ON ORDERS OVER $20+
🎉 🩷 HOLIDAY GIFT EVENT 🩷 🎉
⭐️ EXTRA 20% OFF w/code 'GIFTNOW'

SHIPS SAME-DAY | FREE RETURNS
LIFETIME WARRANTY
GET A FREE
ULTRAMARINE LUMOS VITALITY BRACELET
WITH ORDERS OVER $100 USD ( $70 USD VALUE)
FREE SHIPPING WITHIN USA
ON ORDERS OVER $20+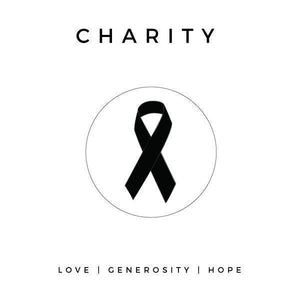 CAUSE COLLECTION
LOVE | GENEROSITY | HOPE
NOGU is dedicated to creating meaningful relationships with charities and organizations that work tirelessly to help those in need. The Charity Collection is a selection of all our bracelets that have been designed in partnership with various organizations all over the world.

Know that each bracelet, earring set or ring sold financially supports the charities that inspired them and feel good about what you wear.

We donate anywhere between 5%-50% of Gross Sales ( not just profits) to the charities listed in the product pages so you can feel good about your fashion choices.

Explore now and support in style. Because:

Life's Too Short For Meaningless Jewelry.